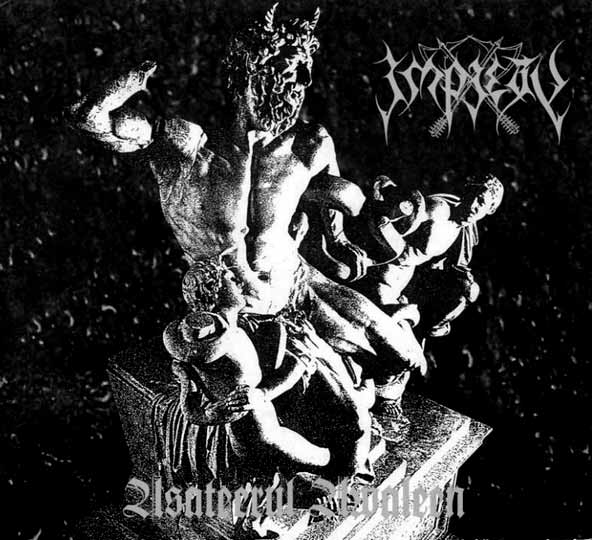 Impiety- Asateerul Awaleen CD on Thrashingfist Prods.
$ 12.00
CD re-issue of the blazing debut from Singapore's true black metal horde! Previously long out of print on CD!
Singapore's foremost extreme metal import, IMPIETY began in the dark, fateful days of the early '90s, and thus their debut album is a sign of the times. Back then, IMPIETY took the more goatly aspects of their early, EP-era sound and here kicked up the blitzkrieg speed immensely, harshing out the production in a more blizzard-like aspect not unlike their Norwegian contemporaries. What resulted on Asateerul Awaleen is a unique synthesis of north and south, frost and fire, of nuclear barbarism and icy majesty.