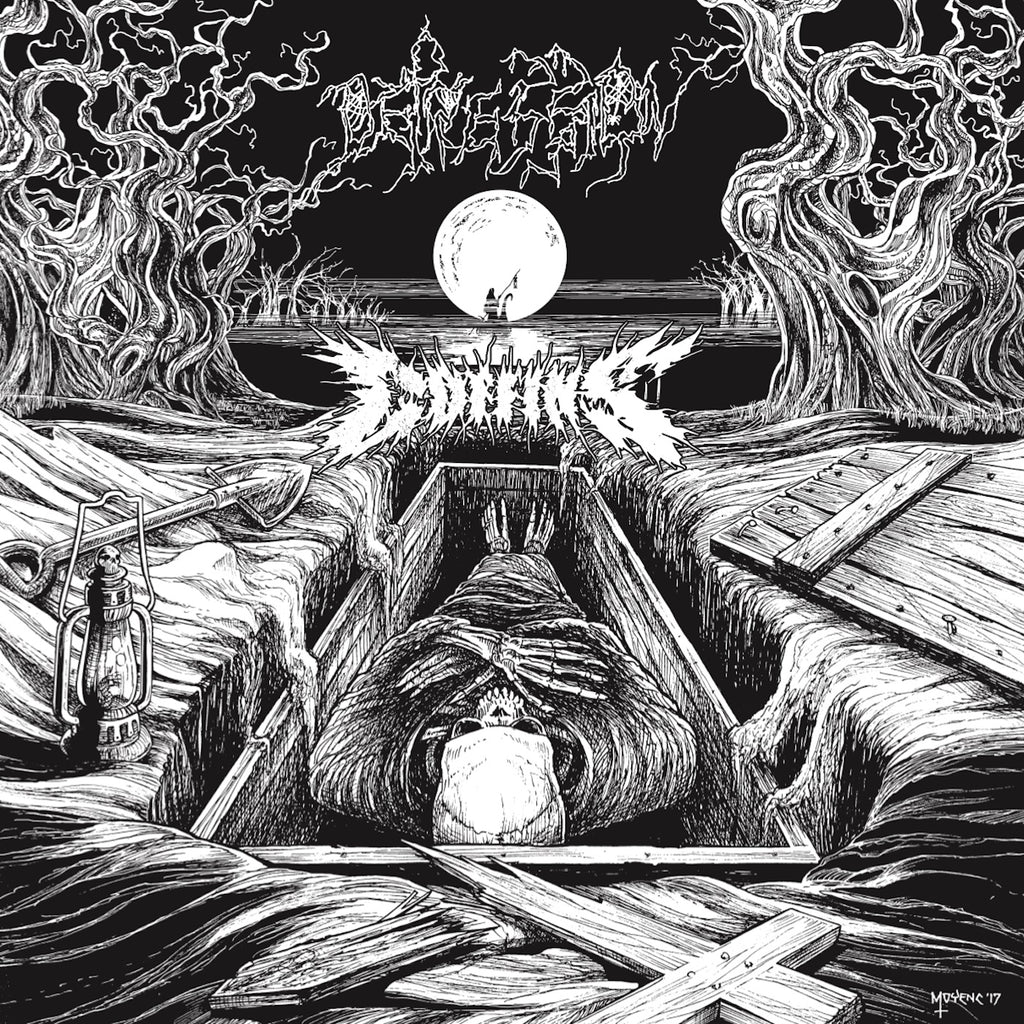 Coffins / Depresson- Split CD on Hells Headbangers
$ 10.50
HELLS HEADBANGERS is proud to present a special split album between Japan's COFFINS and Germany's DEPRESSION on CD and vinyl LP formats.
This split CD brings together two long-running and extremely prolific death metal cults, featuring all-new & exclusive materials. Of course, COFFINS are one of Japan's most renowned exports, brandishing an immediately identifiable style of sewer-drenched doom-death since 1996. Here with their three tracks, COFFINS largely forego the doom part of that equation and kick into high(er) gear with gross gallops of prime, classic DEATH METAL bubbling up from ancient times - and fittingly, capped off by a cover of Grave's "Morbid Way to Die." Germany's DEPRESSION have been active even longer, since 1989, and their tried 'n' true style of old-school death reflects that. Cleaner in production than their split-mates but no less gross in texture, DEPRESSION kick out six swift stabs of alternately headbanging/grinding gore, fittingly including a cover of COFFINS' "Altars in Gore."
Capped off by Chris Moyen's characteristically morbid cover artwork, COFFINS and DEPRESSION take you into a tomb of darkness, death, gore, and grime with this crucial new split album!