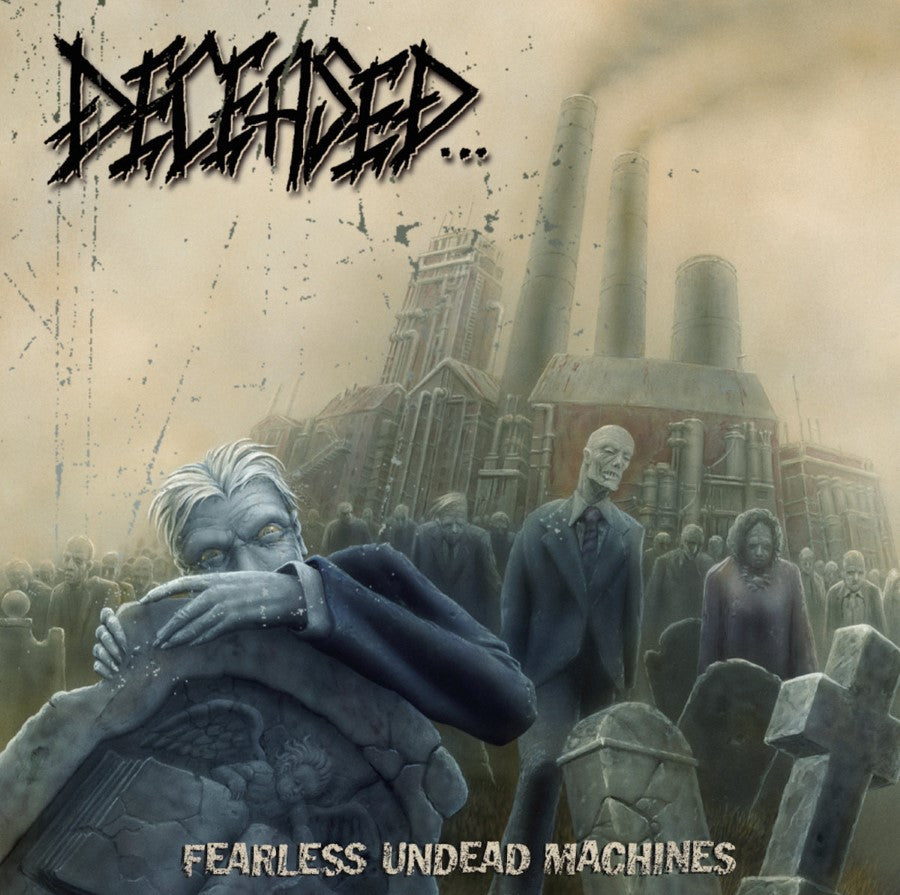 Deceased- Fearless Undead Machines CD on Hells Headbangers
$ 10.50
HELLS HEADBANGERS is proud to present, once again, DECEASED's classic 
Fearless Undead Machines
 on CD format.
Originally released in 1997 by Relapse Records and on double-LP vinyl by HELLS HEADBANGERS in 2004, 
Fearless Undead Machines
 was a pivotal album in the deep 'n' distinctive DECEASED discography. Prior to its release, the band was in a state of transition, going from the dizzyingly technical 'n' chaotic 
The Blueprints for Madness
 in '95 and wanting a more stripped-down, streamlined approach. What resulted was a massive monolith of epic HEAVY METAL songwriting suffused with the spirit of their earlier, thrashing death metal ways...and hooks/hooks/hooks for miles! Despite its hefty, 68-minute length, the album was immediate - and immediately memorable. And while vocalist/drummer King Fowley always had a unique flair for horror-based lyrics, on 
Fearless Undead Machines
, his lyricism took on a now-characteristic storytelling aspect, making each of these 11 epics truly a world in itself. Once again, HELLS HEADBANGERS brings back a classic from the dead, now on special gold-bottom CD – the one and only 
Fearless Undead Machines
!