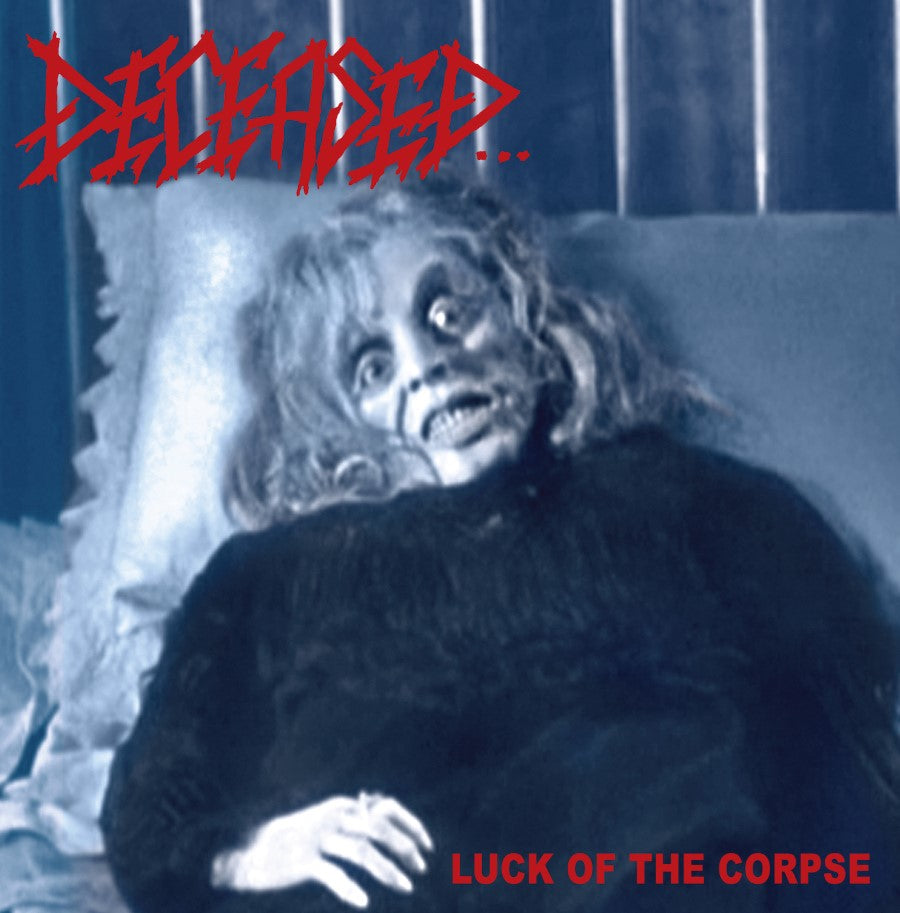 Deceased- Luck Of The Corpse CD on Hells Headbangers
$ 10.50
HELLS HEADBANGERS is proud to present, once again, DECEASED's classic debut album, 
Luck of the Corpse
, on CD format.
DECEASED should need no introduction, nor should 
Luck of the Corpse
: originally released in 1991, the band's debut album was the first full-length to be released on a fledgling Relapse Records. The album was out of print on vinyl for a long, long time, until longtime fans HELLS HEADBANGERS came along to release it on picture-disc format in 2009 and then, ten years later, on regular vinly format. Now, the time is more than right to bring 
Luck of the Corpse

 
back from the grave on special black-bottom CD - and it's still as rottenly fresh today as it was back then, a manic and crazed and ever-addicting long-form introduction to DECEASED's singular Death Metal from the Grave, which has gone through a number of transitions but still holds strong today. Up the tombstones, once again!