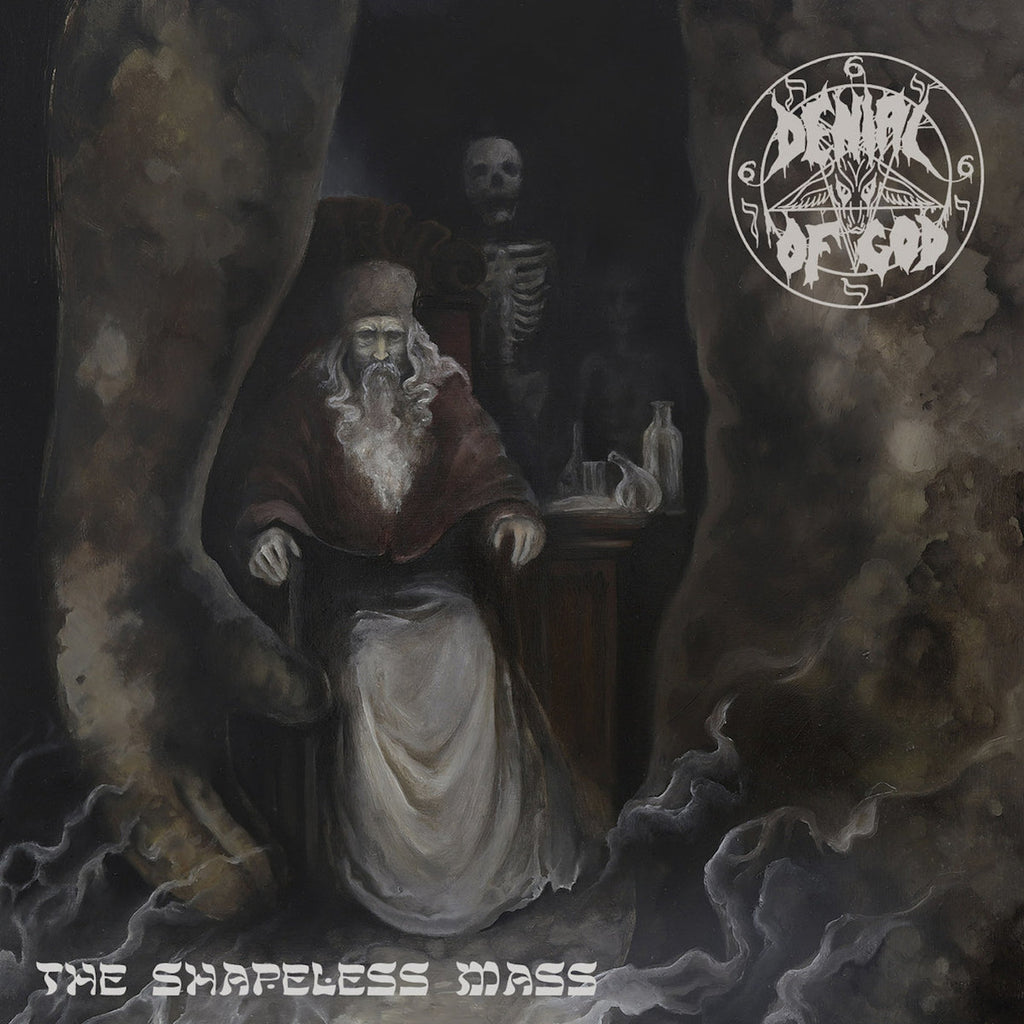 Denial Of God- The Shapeless Mass CD on Hells Headbangers
$ 10.00
At long last, legendary black metallers DENIAL OF GOD return with a special mini-album titled 
The Shapeless Mass
! Set to be jointly released by HELLS HEADBANGERS and OSMOSE PRODUCTIONS, 
The Shapeless Mass
 will be the long-running band's first new recording since 2012's 
Death and the Beyond
. To say that it's highly anticipated and very long overdue would be quite the understatement!
By now, DENIAL OF GOD should need little introduction. Since that fateful year of 1991, the brothers Azter and Ustumallagam have perfected an idiosyncratic style of black metal that's positively drenched in the supernatural and remains firm in their conviction of more classicist-styled songwriting. In fact, "black metal" might even be a misnomer; rather, BLACK HORROR METAL would be more accurate.
Nevertheless, as the years have gone on and they wisely parcel out their releases, each DENIAL OF GOD record is special, and 
The Shapeless Mass
 is no exception. Arguably the band's most violent and intense recording,
 The Shapeless Mass
 takes the listener down many horrific paths - and epic ones, too, as the four-song mini-album totals 26 minutes! Honoring their roots, the band also deliver a reverential cover of Bathory "Call From the Grave." But perhaps the biggest news is that 
The Shapeless Mass
 is a companion piece to DENIAL OF GOD's upcoming third album, 
The Hallow Mass
 - even more epic horror awaits!