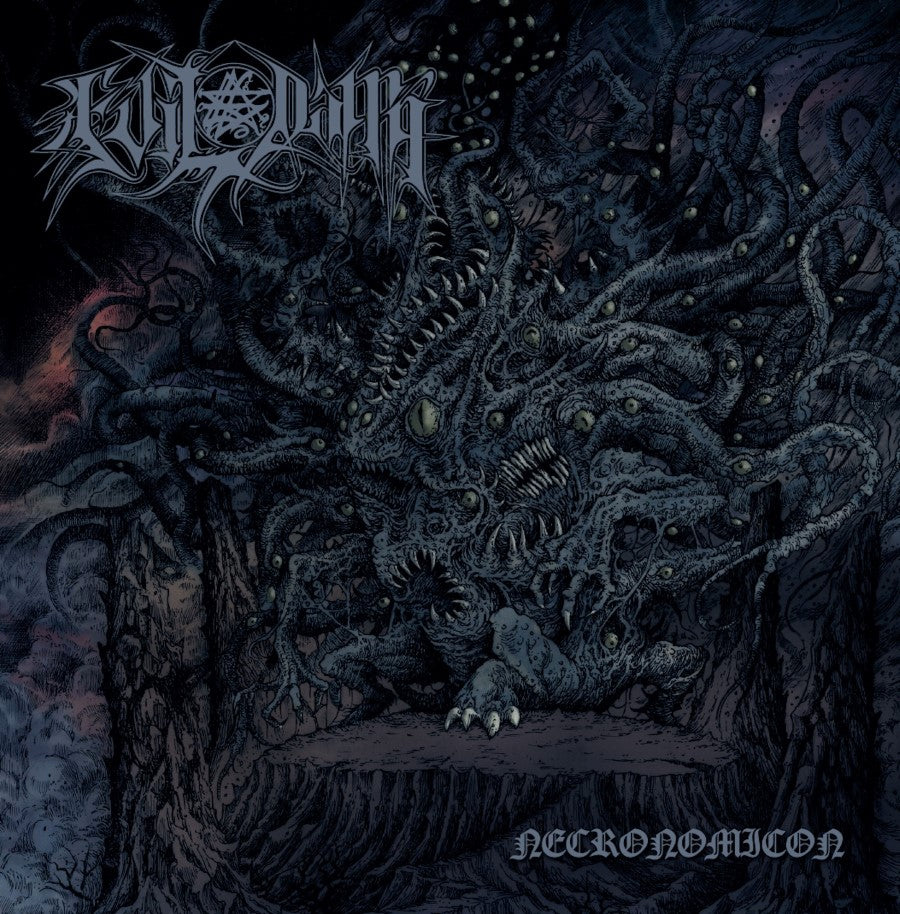 Evil Damn- Necronomicon CD on Hells Headbangers
$ 10.00
HELLS HEADBANGERS is proud to present EVIL DAMN's long-awaited debut album, 
Necronomicon
, on CD and vinyl LP formats.
During the year when the pestilent winds of chaos begin to creep through the corners of the world and spread the harbinger of an age of hopelessness and doom over the earth heralded by choirs chanting arcane curses...an old malediction is evoked through some possessed souls of down under among high mountains and the sands of deserts…all taking form since the early years of this millenium, in the shape of some abusive and viciously grotesque and obscure form of death metal: EVIL DAMN.
Inspired by the old Metal of Death of a golden era when men ruled with powerful riffs, crushing drums, and assassin guitar solos alongside agonizing and obscure vocalizations, EVIL DAMN bring back the old pestilence of true DEATH METAL from the depths of the underground, giving form to cruel and chaotic chants of desolation and misfortune that frame lyrics inspired by the old death cult and the Lovecraftian pantheon of atrocity!
Hailing from Lima, Peru, EVIL DAMN was formed in the year 2004 when veteran musicians like Mario Romanet (Psicorragia), Ordep and Zemog (Disinter), and Neyra and Satyricon (GOAT SEMEN) decided to give shape to this abomination. A few months later, they released their hailed 
Through Black Abysses
 demo, which made a big impact in their national scene. As years passed, in 2008, EVIL DAMN released a split CD with Japan's Abigail and, more years later, in 2014, a well-received 7" EP, 
Black Effigy
, through HELLS HEADBANGERS.
Some years in sepulchral silence passed as EVIL DAMN started to compose the damnations which now comprise their LONG-awaited debut album, 
Necronomicon
. Conceived during the last years previous to the worldwide pest and finally committed to studio tape during 2019 and 2020, 
Necronomicon
 introduces promising drum-crusher D. Porturas, and the band around him duly deliver a riot of violence that can only come from Peru. This is 100% uncut South American madness, rendered in robustly clear-yet-crushing form: brutality, darkness, and chaos colliding head-on and drowning the listener in an epic descent of diabolical evil. Not for nothing are they monikered EVIL DAMN, and 
Necronomicon
 proves, without a doubt, that whether this album was delivered in 1991 or 2021, evil metal will ALWAYS be eternal!
The soundtrack to the process of extinction of the human species has arrived - EVIL DAMN's 
Necronomicon
!