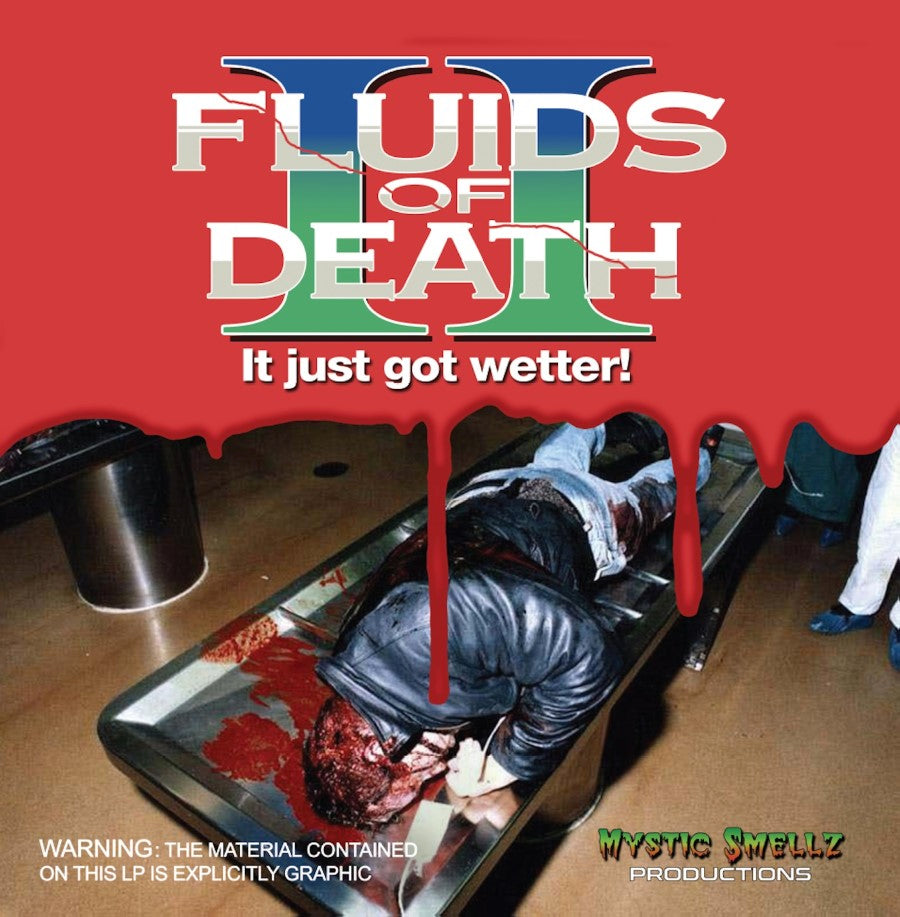 Fluids- Fluids Of Death II CD on Hells Headbangers
$ 11.00
HELLS HEADBANGERS is proud to present FLUIDS' 
Fluids of Death 2
 compilation on CD, vinyl LP, and cassette tape formats.
Since 2018, Arizona's FLUIDS have been prolifically polluting the underground with their remorselessly disgusting brand of goregrind. The band's debut album, 
Exploitative Practices
, came in 2019, followed by a golden shower of short-lengths (mostly) compiled on 
Fluids of Death
, which HELLS HEADBANGERS released on vinyl during the summer of 2021 to double-fist with their first album with the label, the critically offensive 
Not Dark Yet
.
Continuing that campaign of bad taste, HELLS HEADBANGERS now releases 
Fluids of Death 2
, which compiles FLUIDS' splits following the release of
 Not Dark Yet
. Here, the band's splits with Oxidised Razor, Putrid Stu, and now-labelmates PHARMICIST are presented together as one 14-song/34-minute statement of depravity. As knuckle-dragging and ignorant as ever, FLUIDS' intensely foul 'n' filthy sound still manages to surprise in the extremist lengths they go to assault the listener with sensory overload, which they've recently taken to its apotheosis with the Until It Shines remix EP. Here, however, is pure and total FLUIDS: slimy, speculum-spreading, all-caps GOREGRIND in the grand, drum-programmed 'n' fuzz-toned tradition of godfathers MORTICIAN. No more but definitely no less, 
Fluids of Death 2
 is mandatory listening for gorefiends, and especially for those into the new breed of old-style goregrind - flush or be flushed!