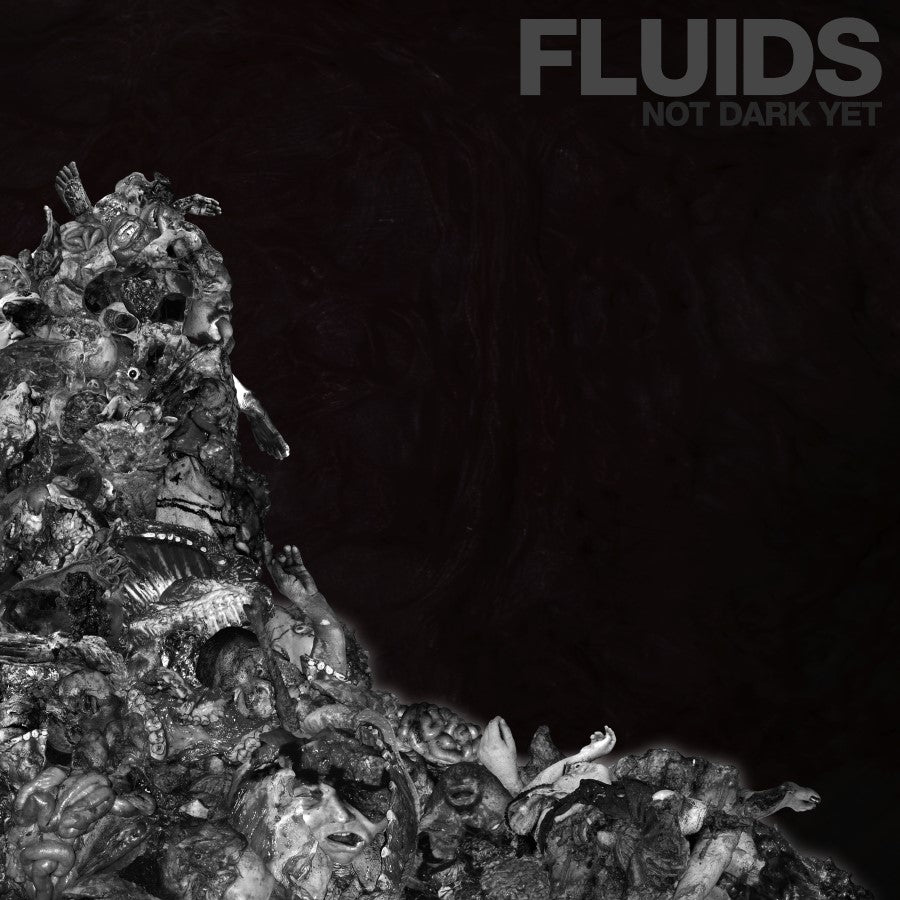 Fluids- Not Dark Yet CD on Hells Headbangers
$ 10.00
HELLS HEADBANGERS is proud to present FLUIDS' highly anticipated third album, 
Not Dark Yet
, on CD and vinyl LP formats.
Since 2018, Arizona's FLUIDS have been prolifically polluting the underground with their remorselessly disgusting brand of goregrind. The band's debut album, 
Exploitative Practices
, came in 2019, but before and definitely after have plenty of short-length assaults on good taste come/cum, each one a swift 'n' sick declaration of total goregrind purity: knuckle-dragging, ignorant, and intensely foul 'n' filthy. And just last year, FLUIDS released 
Ignorance Exalted
, which the band consider their second album.
With HELLS HEADBANGERS releasing the band's 
Fluids of Death
 compilation on vinyl earlier this year, bringing together all those short-lengths, the label is sickly thrilled to welcome FLUIDS to its dysfunctional family with the band's third album, 
Not Dark Yet
. Right from the opening moments of its unsettling intro, 
Not Dark Yet
 sets the tone: this is FLUIDS at their vile best/worst, prepared to transcend/descend the depths of poor taste that was their shocking full-length predecessors. And it sounds EXACTLY like every FLUIDS record to date: a stream of slimy, speculum-spreading, all-caps GOREGRIND in the grand, drum-programmed 'n' fuzz-toned tradition of godfathers MORTICIAN. And yet, across 
Not Dark Yet
 there exists subtle elements of "progression" that thankfully don't spell sellout: the 10-song album is relatively epic at 37 minutes, some real drums can be spotted, and the production's both advanced and regressed in equal measure. Similarly, the spectrum between absurdist whiteout speed and bowel-emptying slams is more extreme than ever, making 
Not Dark Yet
 the ultimate reckoning: you're either with FLUIDS or against 'em.
Not for nothing have FLUIDS become mandatory listening for gorefiends, from those schooled in MORTICIAN's earliest teachings to those into the new breed of old-style goregrind. 
Not Dark Yet
 is ready to ruin everyone else's day!