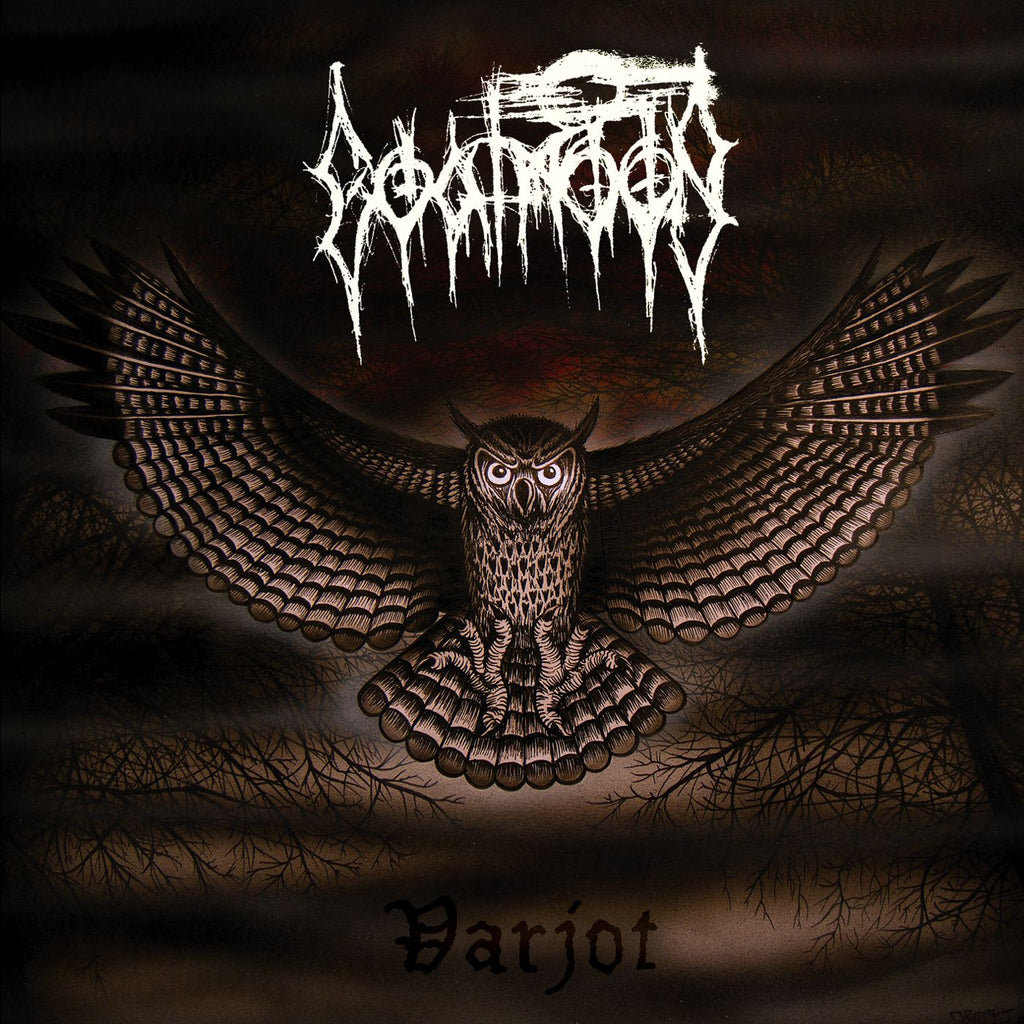 Goatmoon- Varjot CD on Werewolf Prod.
$ 11.00
Originally released in 2011, 
Varjot
 was the sound of mainman BlackGoat Gravedesecrator truly hitting a fever pitch of creativity. Over the course of the band's first two albums, 2004's 
Death Before Dishonour
 and 2007's
 Finnish Steel Storm
, GOATMOON sharpened its punkish black metal attack to a sterling degree, injecting a bit of triumph 'n' tragedy into the latter that would then fully bloom on 
Varjot
. Not for nothing is 
Varjot
 rightfully regarded as a classic: refined and even regal, the barbarism of old is recast in a truly epic light, whisking the listener away to forgotten realms of magick, mysticism, and dark deeds. Thereafter could GOATMOON etch its name into the annals of legend, and the band's controversial climb to the uppermost echelon of Finnish black metal was assured. Witness that legend again, or for the first time, with this long-overdue reissue of 
Varjot
!