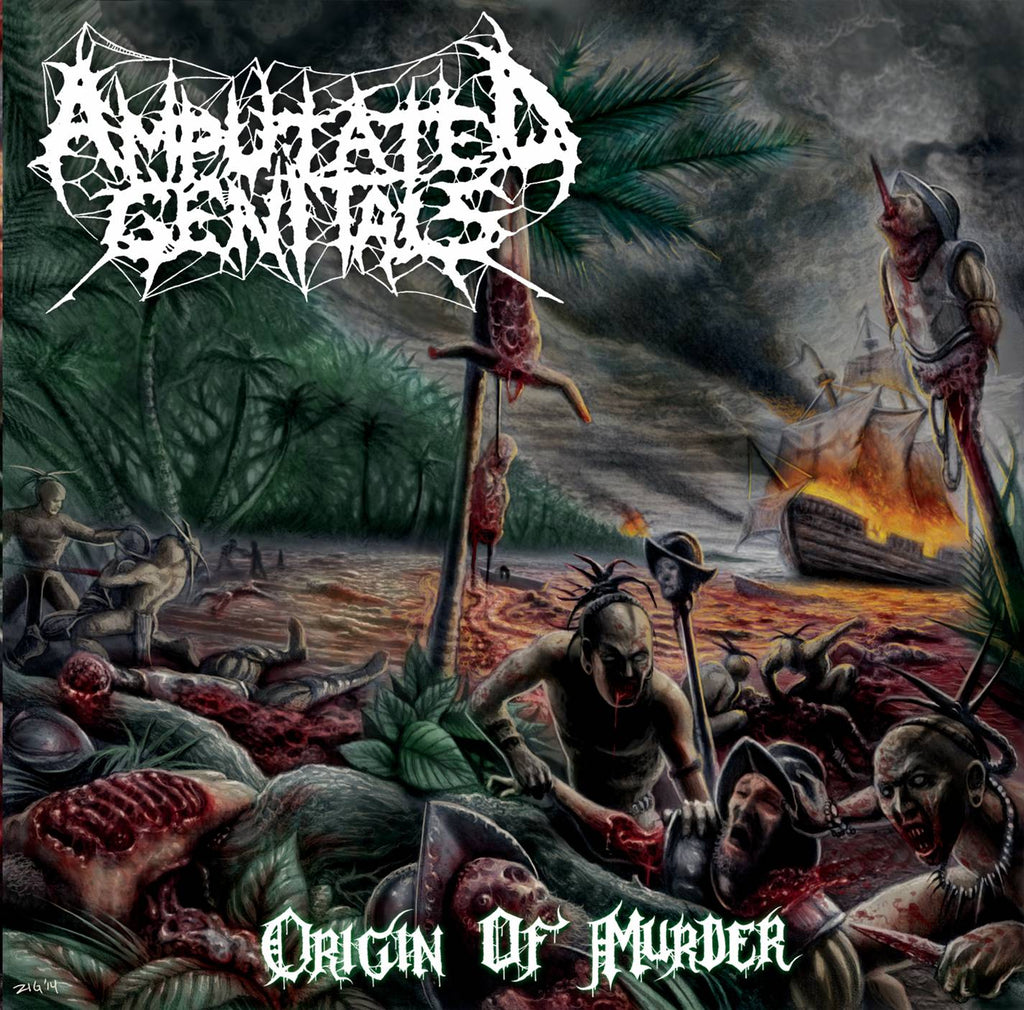 AMPUTATED GENITALS- Origin Of Murder CD on Sevared Rec. OUT NOW!!!
$ 10.00
The very highly anticipated and long awaited new album of Ultra Brutal Guttural Death Metal from Colombia!!!  The new Amputated Genitals album, Origin of Murder, 
has a sick sound with heavy down-tuned guitar riffs, 
low blasting bass lines, pounding bulldozer drums 
and low demonic gutturals that provide the butality 
craved by many, sealed in a package that reminds us 
the bloody history of Colombia.