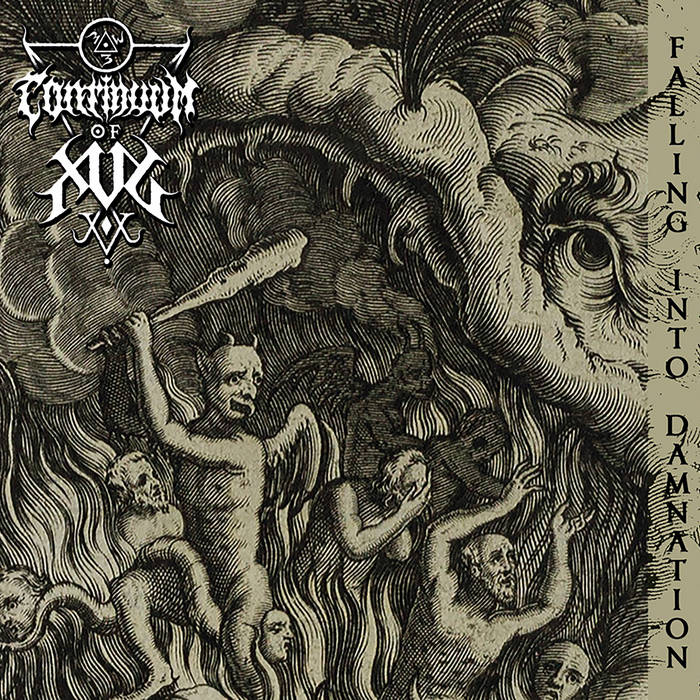 Continuum Of Xul- Falling Into Damnation CD on Lavadome Prod.
$ 11.00
Coming hot on the heels of their 2019 demo, Falling into Damnation, the new EP from Italian pyromancers CONTINUUM OF XUL explodes out of the gate with a fury that few of their death metal contemporaries will even attempt to match. Disciples of the MORBID ANGEL school of death metal, CONTINUUM OF XUL carry that torch proudly. But they also will not hesitate to put a more personal stamp on things, with compositional affinities honed to a deadly edge by the members' experience in bands like AD NAUSEAM, HIDEOUS DIVINITY, and ANTROPOFAGUS. 
The four songs on Falling into Damnation represent a portentous glimpse into the band's capabilities as they begin work on their first full-length effort.  "I Shall Be Thy Lord" and "Blasphemous Redemption (Praise the Flame)" are both maelstroms of infernal fury that bring to mind the best moments of classic DEICIDE and HATE ETERNAL, but with a keen ear for dynamics that set them apart from the work of many others who have sought to capture the same fire. "Dreaming in the Underworld" is an ominous, doom-paced trudge through the bubbling, noxious sewer of a decaying empire, replete with oddly shifting time signatures and grotesque counter-melodies. The capstone on this 18-minute EP is a cover of "An Equinox of Fathomless Disenheartenment," from the oft-overlooked debut release of the legendary ABSU, which exemplifies CONTINUUM OF XUL's willingness to plumb the hidden depths of the extreme metal underground for inspiration.