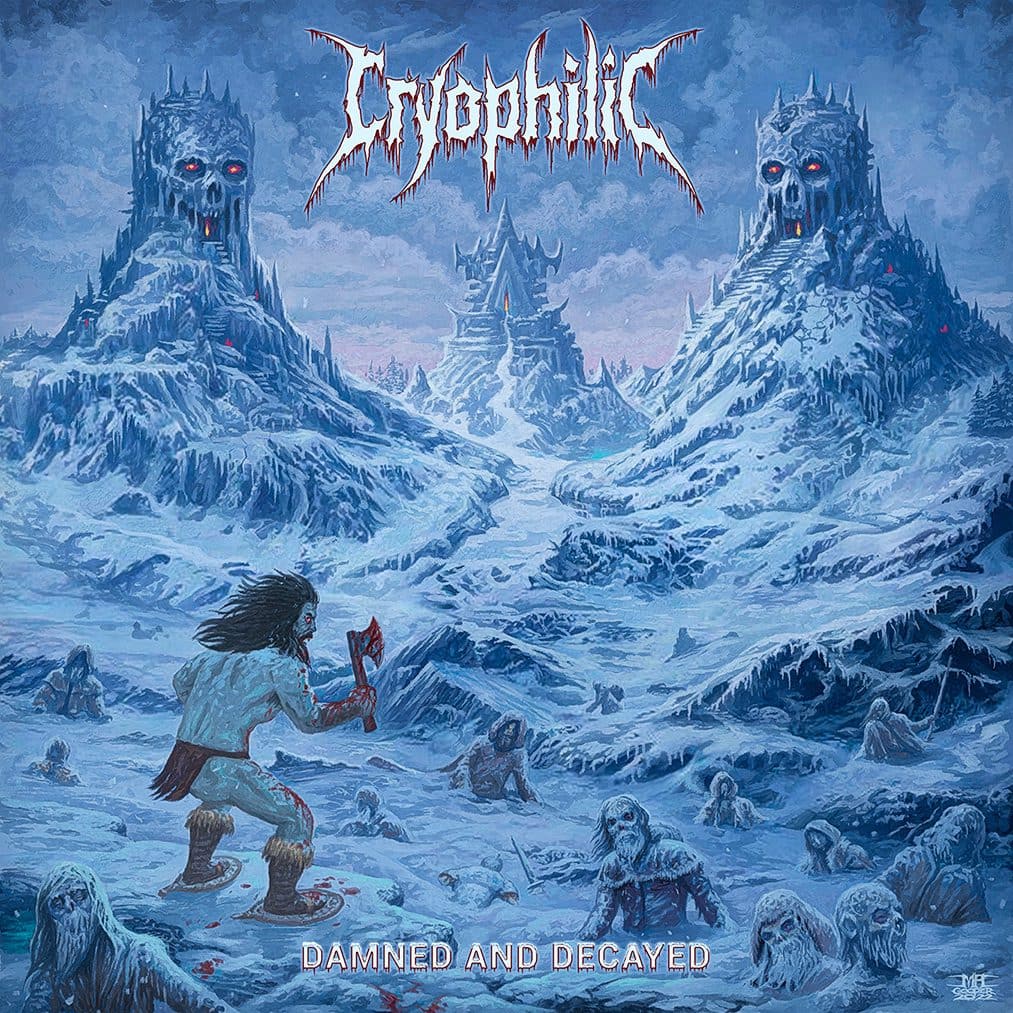 Cryophilic- Damned And Decayed CD on CDN Records
$ 11.00
Cryophilic
 has returned with vengeance, pummeling out their sophomore release 
Damned and Decayed
, the follow-up to their 2020 CDN Records release 
Barbarity
.  
From Hamilton, Ontario comes a new blackened and brutal Death Metal masterpiece. Eight new tracks that are guaranteed to thrash and smash, harder and faster.
With founding members Ben Spectre (Vocals), Curt Scythe (Guitar), and Jiggs Destroyers (Drums), and the additions of Bass-shredder Shane Lannigan and Guitarist Tim Bergevin, Cryophilic have achieved a new level of aggressive ferocity and groove. Damned and Decayed is a relentless onslaught of Canadian Death Metal at its finest.
For fans of Obscura, Suffocation, and Nile.