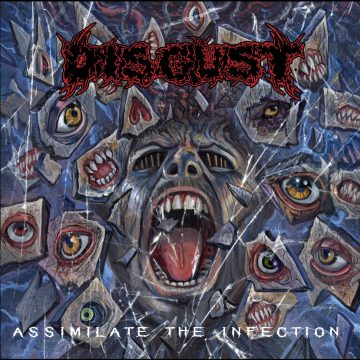 Disgust- Assimilate The Infection CD on CDN Rec.
$ 11.00
Featuring 11 new brutal tracks and an intro to give you nightmares, 
Disgust
's "Assimilate the Infection" delivers brutality for all fans of Death Metal. This album brings in heavy chugging riffs, blistering drums and a wide variety of vocal ranges that capture the imagination of the sick.  A must-own for fans of Lividity, Dying Fetus and Putrid Pile.