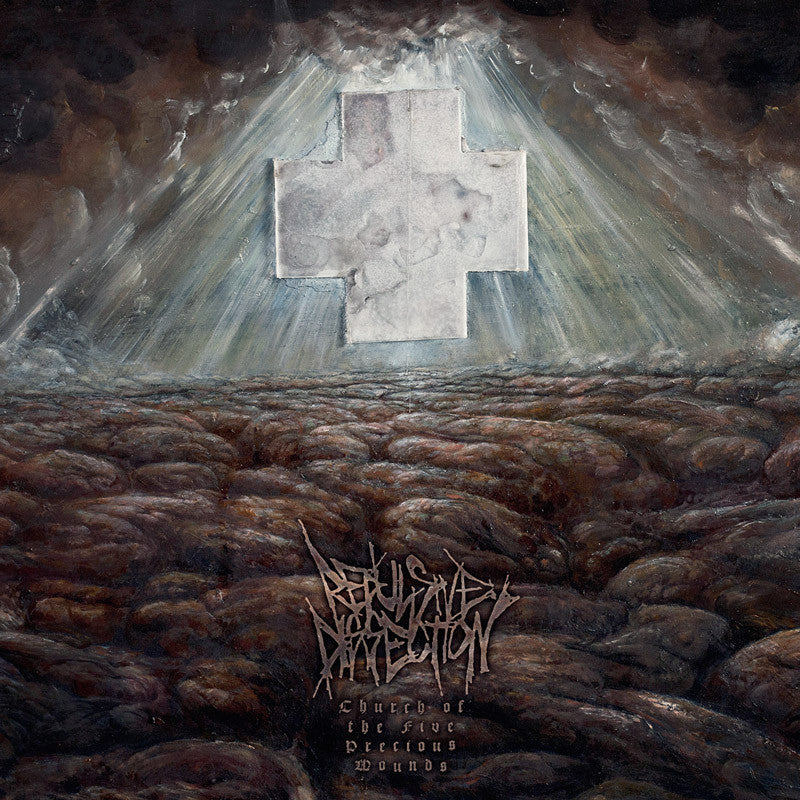 REPULSIVE DISSECTION- Church Of The Five Precious Wounds CD on Sevared Rec.
$ 10.00
OUT NOW!  The highly anticipated new full lenght from Repulsive Dissection!!
Technical Brutal Death Metallers REPULSIVE DISSECTION will release their second full length album, titled "Church of the Five Precious Wounds" on October 1st. The follow-up to their 2009 album "Cut Open the Aberration" will again be released by US label SEVARED RECORDS.   
A new addition to the band is Dave Billia (Italy) from SEPTYCAL GORGE/PUTRIDY on drums.  Dave joins previous members Tom Bradfield (UK) from TWITCH OF THE DEATH NERVE on vocals, Yura Kowalchuk (Ukraine) from EZOPHAGOTHOMIA on guitars and Viktor Prokofjevs (Japan) ex-BLUDGEON, on bass. 
Expect a torrent of technical brutality raging against the philosophies of religion.   A MUST HAVE!!!!!!