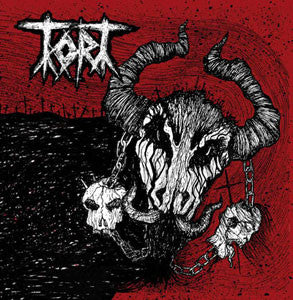 Tort- S/t CD on Total Rust Rec.
$ 10.00
The debut release of TORT (Spanish band featuring ex member of Lords of Bukkake and current members of bands like Cuerno, Morbid Flesh, Dead Bones… ) delivers five tracks that are filed with feedbacks and distortions and based on hypnotic thrash metal riffs. The album was recorded at Moontower Studios and shows unique mix of old school Doom, Sludge and Thrash. A primitive atmospheric trance of 40 minutes that is varied and refreshing. Think Hellhammer meets Sleep meets Godflesh meets Black Sabbath meets Voivod meets Saint Vitus meets Bolt Thrower meets Eyehategod... SICK DISC!!!